Podcast: Play in new window | Download (Duration: 59:08 — 40.2MB)
Today independent producer and Interchange contributor Dan Young interviews Don Fitz and Stan Cox, two long-time environmental activists and writers. For many years both Fitz and Cox have advocated that solving not just global warming but other major environmental crises will require an overall reduction in the size of economy and industrial production. Now they are concerned that the Green New Deal recently introduced in the U.S. Congress is premised in major EXPANSION of industry and the economy. Fitz and Cox feel that this so-called "green growth" would be unlikely to stop global warming, and would only worsen numerous other global environmental crises. Though they support a rapid changeover to renewable energy coupled with economically egalitarian reforms, they believe this needs to come along with a major reduction in industrial production. Some of the potential changes they talk about include a shorter work week and new regulations aimed at eliminating planned obsolescence, that's when consumer items are manufactured with the intention that they will quickly break and need to be replaced, waste serving profit.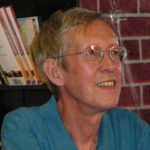 GUESTS
Don Fitz, an Environmental Psychologist in St. Louis, Missouri, has written pieces for Monthly Review, Z Magazine, Green Social Thought, teleSUR, and CounterPunch. He's on the Editorial Board of Green Social Thought and is on the National Committee of The Greens/Green Party USA. He's produced the show "Green Time" in conjunction with KNLC-TV in the City of St. Louis for over 20 years.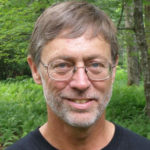 Stan Cox is a senior scientist at the Land Institute in Salina, Kansas. Before that he was a wheat geneticist in the US Department of Agriculture for 13 years. He has written three books: Sick Planet: Corporate Food and Medicine (Pluto Press, 2008); Losing Our Cool: Uncomfortable Truths About Our Air-Conditioned World (And Finding News Ways to Get Through the Summer) (The New Press, 2010); and Any Way You Slice It: The Past, Present, and Future of Rationing (The New Press, 2013). His articles have appeared in wide range of newspapers and he continues to write about the intersection of environmental, political, and economic issues, most often for Al Jazeera English, AlterNet, CounterPunch, and Green Social Thought.
RELATED
H.Res.109 – Recognizing the duty of the Federal Government to create a Green New Deal
That Green Growth at the Heart of the Green New Deal? It's Malignant by Stan Cox
For Climate Mobilization, Look to 1960s Vietnam Before Turning to 1940s America by Stan Cox
Is nuclear power a solution to the climate crisis? by Don Fitz
How Green Is the Green New Deal? by Don Fitz
MUSIC by The Tallest Man On Earth
"This Wind"
"Shallow Grave"
"Into the Stream"
"Where Do My Bluebirds Fly"
"The Blizzard's Never Seen the Desert Sands"
CREDITS
Producer and Host: Doug Storm
Show Producer: Dan Young
Executive Producer: Wes Martin
Image URL: https://www.stefanoboeriarchitetti.net/rassegna-stampa/dezeen-tirana-vertical-forest/